Local El Salvador Phone Numbers
---
---
Use VoIP with a El Salvador virtual phone number among other options
---
You can use any combination of software and/or devices with your local El Salvador phone number

1. Forward the El Salvador FlyNumber to any regular phone number

Core FlyNumber feature and can be updated via your panel on the "fly" (pun intended)
No PBX or phone system involved when using this option
Anytime our system needs to send calls to a regular phone number, there is a low per min rate

2. Use the FlyNumber with our hosted pbx-phone system

This is optional. You can always go back to one of the other core options other (1. Regular Phone or 3. Voip/SIP)
It's $14.95 a month + the price of the El Salvador phone number (shown top of page)
If you forward to a reg. phone number and/or make outgoing calls - a per min rate applies
IVR/Voice Menu | Record Calls | On-Hold/Queue | Time-based routing | SIP Accounts | Voicemail and more
Within the PBX, core features (1. and 3.) are expanded to a great degree
Use the PBX to make outgoing calls with your virtual phone number



3. Set the El Salvador virtual phone number directly to VoIP

Core FlyNumber feature - set the El Salvador phone number to any SIP address (URI/host)
PBX not involved | Update settings instantly | Detailed logs (including failed attempts)
Using the SIP protocal (VoIP) might be the most effecnent way of answering calls, it would involve the fewset amount of "hops"
Your El Salvador FlyNumber can be used with 3CX | Asterisk | FreePBX | FreeSwitch among other VoIP solution
There are no additional charges when receiving calls this way - Unlimited incoming minutes
Every FlyNumber comes with 2 incoming channels (with the ability to purchase more soon)
---
Buy a El Salvador virtual phone number in 3 easy steps
---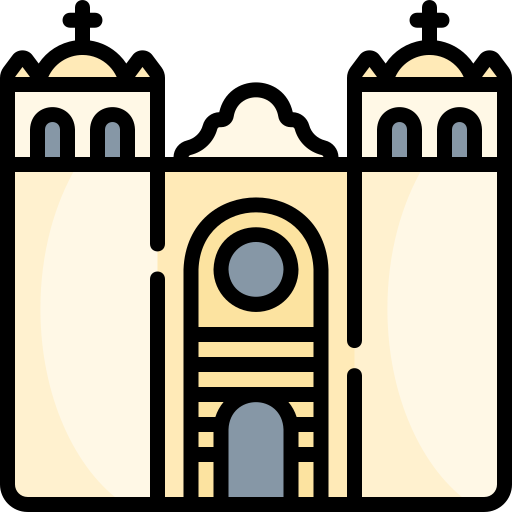 The history behind Salvadoran phone numbers
The history of Salvadoran phone numbers dates back to the early 1900s, when the first telephone exchanges were established in the country. In those days, telephone numbers were typically four or five digits long, and were assigned to individual subscribers based on their location and the order in which they subscribed to the service.
As the popularity of telephones grew throughout the 20th century, the demand for phone numbers increased as well. In the 1960s, the Salvadoran government established the National Telecommunications Administration (ANTEL) to oversee the country's telecommunications infrastructure and services, including the assignment of phone numbers.
Over time, the length and format of Salvadoran phone numbers changed to accommodate the growing number of subscribers and the introduction of new technologies. Today, Salvadoran phone numbers are typically eight digits long, with the first two digits indicating the area code for the subscriber's location. For example, the area code for San Salvador, the capital city, is 2, so phone numbers in that area would begin with 22, 23, 24, or 25.
---
Technical info on Salvadoran phone numbers
El Salvador phone numbers consist of eight digits and a two-digit area code. The area code represents the geographical location of the phone number and ranges from 2 to 7. For example, San Salvador's area code is 2, while the area code for Santa Ana is 4. The first two digits of the phone number indicate the specific carrier, with Claro numbers starting with 22, 23, or 25, and Tigo numbers starting with 24 or 79.
El Salvador phone numbers can be reached internationally by dialing the country code (+503) before the area code and phone number. Mobile phones are widely used in El Salvador, with over 90% of the population owning one. In addition, local landline calls are typically free, but long-distance and international calls may incur charges.
---
---
Entrepreneurs
Wasn't the internet supposed to make phone calls more affordable?
FlyNumber works great if you just launched a start-up and you're on a shoestring budget
Is your business already off the ground but you'd rather not spend hundreds of dollars a month on phone service?
We come from a "mom and pop" type background, rooted in the international diversity that is NYC. We understand business.
Buy multiple international local phone numbers and manage them all from your FlyNumber account
Family and friends
Stay in touch with family and friends by giving them a phone number "local to them"
For example you have friends or family in the U.S. but now live elsewhere, you can give them a US FlyNumber that forwards directly to your smartphone
Great for expats that want to stay in touch with friends and family from their hometown
Give family members who aren't tech savvy an easy way to reach you no matter where you are
Grandma or Grandpa would love a simple local phone number they can dial that connects them to their loved ones
---
Why choose FlyNumber?
You "own" the El Salvador phone number, you can port out if necessary
No obligations | Cancel anytime | Never any hidden fee's | No contracts
You're billed based on the phone number, not users or agents
Detailed call logs that you can export to CSV, we don't retain the logs past a certain point
Logs include multiple responses - Ok (connected), declined, timeout, internal server error, request terminated and more
Set a credit card/Paypal for recurring billing or add funds manually to your prepaid balance
Sign Up Now
---
Use us if you need multiple local numbers: All the countries we cover
* If you use an app (ie VoIP), it's unlimited incoming using this method. This does not include Toll-free , NYC 212/718 or Toronto 416.