(Local) Virtual Phone Numbers
---
Phone numbers in over 50 different countries and 4300 cities
Our numbers can be forwarded to VoIP, our pbx or your own solution
The core of our product will always be the phone number itself
Regardless if you're a London bakery or a start-up in NYC, we can help with your phone number needs
Great if you do marketing, real estate or you're an "international" company | Add multiple phone numbers
Use your phone number as the outgoing Caller-ID | Unlimited incoming via VOIP ( ie an iOS or Android app)
Set calls to our Cloud Phone System or your own (more info: call forwarding or set to voip)
No hidden fees | Cancel anytime | No Contracts | Port in a Phone number
SMS/Text messages are sent to your email only when using one of our SMS enabled numbers
---
Pricing and Country Specific Details
Each country we carry phone numbers in is subject to a different set of specific details
Some may require proof of address in the city you want a phone number (ex: Italy, Germany) while others may require nothing ( Brazil, US, CA, UK, Finland..)
Prices for each country are also different, sometimes area codes within the country itself can differ
All the phone numbers (i.e. DID numbers for the techie's) come with 2 incoming channels
The bottom of the page has links with country specific information. (i.e. special registration, if SMS enabled, local restrictions, etc.
---
Entrepreneurs
Fresh start-ups that "just need a phone number" for their website love us (and we love them)
Need phone service for a dozen employees? Use our business cloud phone system to manage your call logic
We come from a "mom and pop" type background, rooted in the international diversity that is NYC. We understand business.
Get multiple international local phone numbers for your "contact us" page
Family and friends
Stay in touch with family and friends by giving them a phone number "local to them"
For example: You have friends or family in the U.S. but now live elsewhere
Answer calls anywhere and with any device | Instantly change forwarding settings via your panel
Use an app on your smartphone or forward calls directly to any regular phone number in the world
---
Core features with every FlyNumber
At it's core you'll always have 3 options you can use your FlyNumber (ie. Virtual, VoiP, DID phone number) with:
1. Forward FlyNumber calls to any mobile or landline in the world (a regular phone number/PSTN)
This is a core feature - the forwarding settings can be changed instantly via your panel
No phone system involved when using direct phone number forwarding
Anytime the system sends calls to a regular phone number, there is a low per min rate
2. Use our cloud-based PBX Phone System with your virtual numbers
You'll have the option of using the phone system with any one of our phone numbers ( incoming/outgoing calls )
IVR/ Menu | Call Record | On-hold | Time/CLI-based routing | SIP Accounts | Voicemail | and more
Core features 1 and 3 can be used in the phone system and are greatly expanded
Use the PBX phone system to make outgoing calls [ Detailed guide ] with your virtual number as the Caller-ID
3. Set incoming calls to any SIP address
Also a core FlyNumber feature - set the FlyNumber to any SIP (URI/host)
PBX-Phone system not involved | Update settings via panel | Logs (OK and failed)
Set the DID number to your own solution - Elastix | 3CX | Asterisk | FreePBX | FreeSwitch | OpenSips, among others
There are no additional charges when receiving calls this way - Unlimited incoming minutes
Side Note: US/CA and other numbers will automatically forward SMS/text to an email address (Short code SMS not guaranteed)
Photo by Alexander Andrews
---
We carry a large inventory of cities (area code/prefixes) in the following countries:
USA | Canada | The U.K. | Mexico | Italy and Germany
... and we're not too shabby everywhere else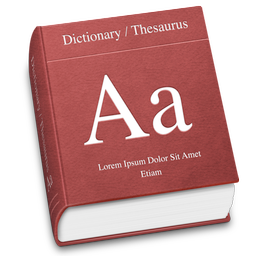 What is a Virtual Phone Number?
It's just like a "regular" phone number, the only difference is that it's provided from the carriers to work over the internet
Sometimes referred to as an incoming DID number
You pay a monthly rate for this number and you own it
Each one includes the ability to forward to a regular phone number, our Phone System or VOIP / SIP for free with unlimited minutes
Ready to get started?