Local France Phone Numbers
---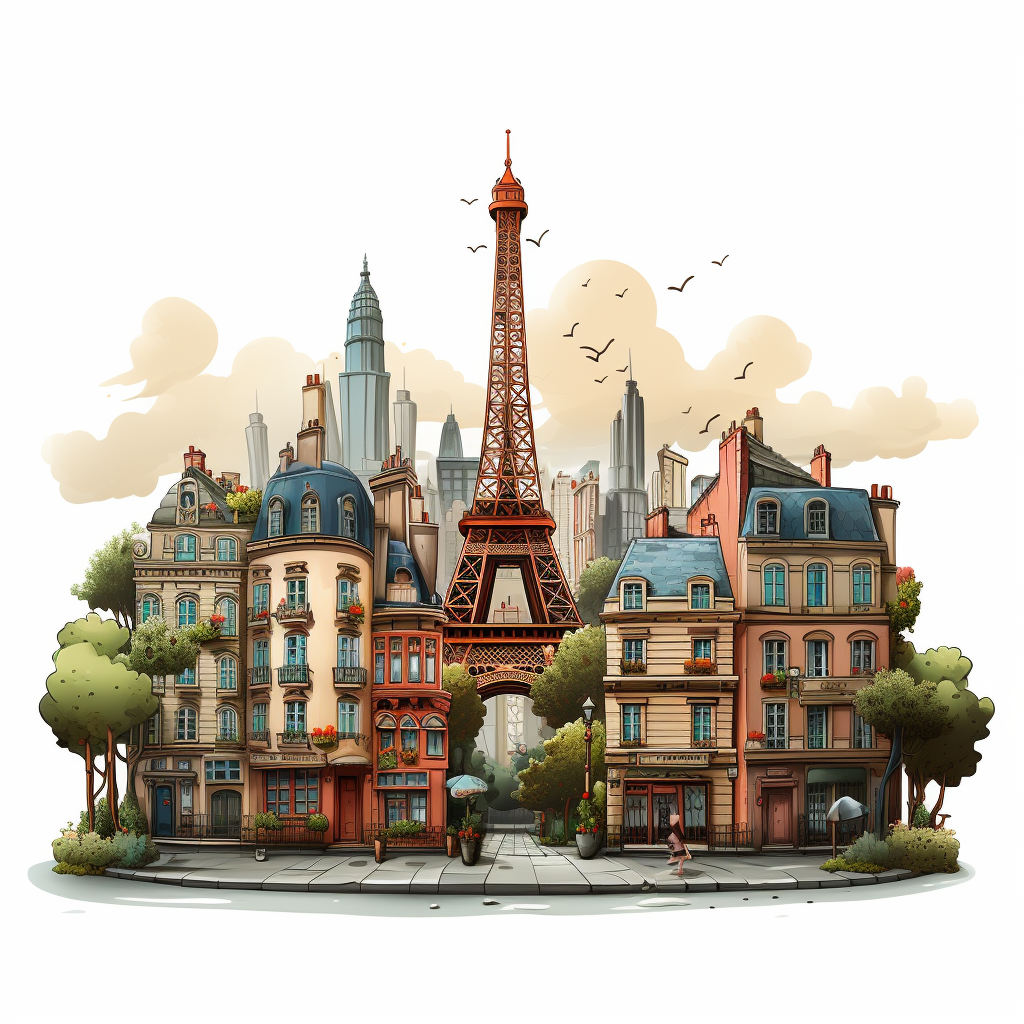 Paris and Marseille among many others - $2.95 per month
---
Choose from over a dozen different French prefixes
Unlimited incoming minutes when you answer with VOIP
Forward the France calls to any standard phone number in the world
Use your France virtual number for incoming and outgoing calls
Our optional cloud PBX is great for businesses who need advanced features
---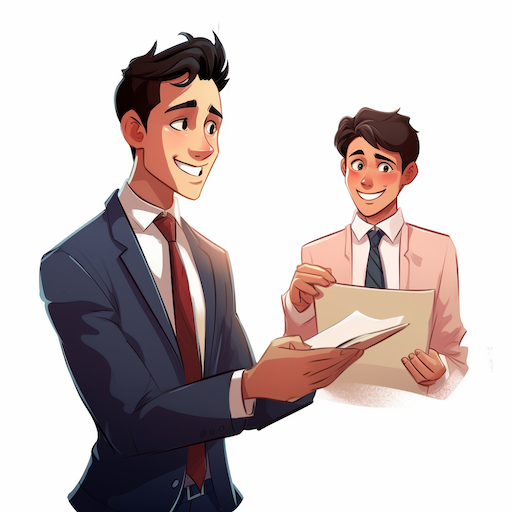 Special Registration Requirements for France
---
If you're eyeing France for your next venture, securing a virtual phone number is a pivotal move. Here at FlyNumber, we work diligently to be in harmony with the guidelines set by the French telecommunication authorities.
Here's a closer look at the registration criteria for France:
For Local Numbers (Businesses Only):
1. Your business name and contact phone numbers.
2. A valid company registration certificate.
3. A local address in France.
4. Proof of address, which can be a utility bill no older than 6 months.
5. The France Tripartite Agreement Form, which needs to be filled out and signed. We'll provide this form during the registration process.
For National Numbers:
For Individuals:
1. Your name and contact phone numbers.
2. A valid government-issued ID or passport.
3. An address from anywhere in the world.
4. The France Tripartite Agreement Form, which will be provided by us, needs to be completed and signed.
For Businesses:
1. Your business name and contact phone numbers.
2. A valid company registration certificate.
3. An address from anywhere in the world.
4. The France Tripartite Agreement Form, which will be provided by us, needs to be completed and signed.
While toll-free numbers aren't explicitly restricted to businesses, we usually don't see individuals requesting one.
After you've provided all the necessary documentation, it usually takes between 24 to 48 hours for the activation process, sometimes even less. Rest assured, we'll keep you informed with email notifications every step of the way.
---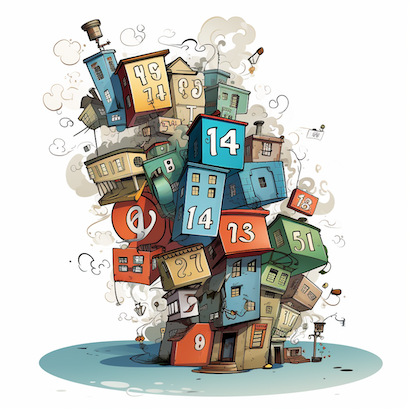 ---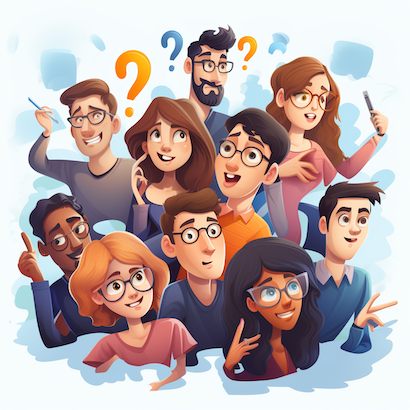 FAQ's
What is a France virtual phone number?

A France virtual phone number, also known as a FlyNumber, is a telephone number associated with the French dialing code. It allows you to receive calls anywhere in the world. These numbers forward incoming calls to a pre-set telephone number of your choice, such as your office, mobile phone, or VoIP device, irrespective of your geographical location.
How much does a France virtual phone number cost?

A local France virtual phone number from FlyNumber costs only $2.95 per month. This cost includes the ability to receive calls using VoIP.
Can I forward my France virtual number to a Canadian landline or mobile?

Yes, you can forward calls from your France virtual phone number to any Canadian landline or mobile. There's an additional charge of $0.01 per minute for forwarding calls to any number in Canada or the US. If you're also interested in a Canadian virtual number, check out our Canada page for more details.
How can I set up call recording with my France VoIP phone number?

With our cloud PBX, you can easily set up call recording for your France VoIP number. This feature allows you to record and store calls, which can be useful for training, compliance, or record-keeping purposes.
What are the registration requirements for a France virtual number?

To register a France virtual phone number, you'll need to provide a Photo ID or a Company registration document. The France number can be registered under any address globally. Ensure you provide the necessary identification details for a smooth registration process, which typically takes between 24 to 48 hours.
How can I ensure the security of my VoIP calls with a France virtual number?

Securing your VoIP calls is paramount. Employ strategies such as using robust passwords, encrypting calls, and updating your software regularly. For an in-depth look at VoIP security, consider our blog post on Understanding and Combating SIP-based VoIP Abuse.
What benefits does a France virtual number offer my business?

Having a France virtual number provides numerous advantages, especially if you have clients or operations in France. It establishes a local presence, fostering trust and engagement with your clientele. Our virtual PBX also offers a plethora of features to streamline call management. For insights on the perks of virtual numbers, explore our blog post on Why Aren't More Entrepreneurs Using SIP?.
How can I customize the incoming caller ID on my France virtual phone number?

Our hosted PBX allows you to modify the caller-ID for the phone receiving the FlyNumber calls. This is beneficial for identifying calls from different numbers. For a comprehensive guide on this feature, delve into our blog post on customizing incoming caller ID.
Can I set my France DID phone number to forward to a SIP URI?

Yes, you can configure your France DID number (aka virtual number) to forward calls directly to a SIP URI. This method offers unlimited minutes for calls forwarded to that SIP URI. Additionally, detailed logs for both failed and successful calls are available, helping you diagnose any issues and track call activity. You don't need a separate phone system for this setup; it's a direct feature of your FlyNumber service.
How can I receive faxes with my France virtual phone number?

With our hosted phone system, you can easily receive faxes on your France virtual number. Faxes can be forwarded to cloud storage, an email address, or even an FTP server. This provides flexibility and ensures you never miss an important fax.
---
Every France Phone Number Comes with Three Core Options
---
1. Route your France FlyNumber to any standard phone number
This is a fundamental FlyNumber feature that can be updated "on the fly" (pun intended) via your panel
There's no need for a PBX or phone system with this option
Whenever our system has to route calls to a standard phone number, a minimal per minute rate applies

Learn more about call forwarding

2. Pair the FlyNumber with our cloud-based PBX
This is an optional feature. You can always revert to one of the other core options (1. Standard Phone or 3. Voip/SIP)
The cost is $14.95 a month, in addition to the price of the France phone number (displayed at the top of the page)
If you route to a standard phone number and/or make outgoing calls, a per minute rate is applicable
Features include IVR/Voice Menu, Call Recording, On-Hold/Queue, Time-based routing, SIP Accounts, Voicemail, and more
The PBX significantly enhances the core features (1. and 3.)
You can use the PBX to make outgoing calls with your virtual phone number

Learn more about the phone system

3. Directly link the France virtual phone number to VoIP
This is a fundamental FlyNumber feature - link the France phone number to any SIP address (URI/host)
No PBX involved | Instantly update settings | Detailed logs (including failed attempts)
Using the SIP protocol (VoIP) may be the most efficient way to handle calls, as it involves the least number of "hops"
Your France FlyNumber is compatible with 3CX, Asterisk, FreePBX, FreeSwitch, and other VoIP solutions
There are no extra charges for receiving calls this way - Unlimited incoming minutes
Link your France DID phone number to one of our "easy setup" voip providers
Each FlyNumber includes 2 incoming channels (with the option to purchase more in the near future)
---
---
---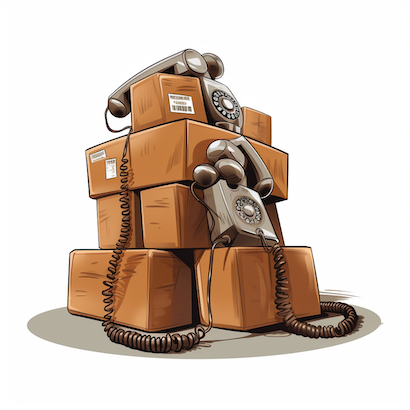 Porting Information for France
---
Transitioning to FlyNumber in France is straightforward. If you're looking to port your existing French local number or if you're considering a new number, we're here to assist. The porting process typically concludes within 20-35 days. Here are the necessary steps:
Local Numbers:
1.) Provide a copy of your French ID / Passport or company registration certificate.
2.) A recent invoice from your current provider, which includes your account number, is essential.
3.) FlyNumber will furnish a Letter of Authorization (LOA) form. This document authorizes us to port your number. Ensure it's completed in its entirety.
4.) We'll require the name, surname, and phone number of a designated contact person throughout the porting process to ensure seamless communication.
5.) The address associated with the number should be within France.
To initiate the process, order a FlyNumber in the French city where you intend to port a number. If your preferred city isn't available, select the closest alternative. We'll handle the necessary adjustments.
If you have any questions or need assistance with this process, please don't hesitate to contact us. We're committed to ensuring a smooth transition to FlyNumber. Bienvenue chez FlyNumber!
---
Use cases for a French virtual phone number
---
Did you start a business in France?
Your website | Online forms | Business cards | Advertising | Marketing material
Do you own a bakery in Paris? - Use our cloud PBX (Phone system) to route calls to the proper people at the proper times.
Post apartments, services or products on Le Bon Coin? - Keep your personal number anonymous with a French FlyNumber
Privacy concerns? - Buy a French phone number and use it anywhere online (or offline)
On the job hunt in France and need a phone number to post on your resume? - (You'll at least need to provide a French address to register this under)
Travel anywhere in the world and still receive your French mobile calls - Set the "Call Forwarding " setting on your mobile phone to the France FlyNumber (do this before you fly out) - You now control where the calls go through our website panel
Family in Marseille? Old friends in Toulouse? - Get yourself a local French number so people can reach you no matter where you are or what device you're using
Buy or rent apartments on SeLoger? (real estate website) - Use a French FlyNumber to keep you personal and business calls separate
A "2nd phone line" - Use a France virtual number as a 2nd and distinct phone line from your current service - independant of your personal phone number
---
Technical info on French phone numbers
---
France phone numbers follow a standardized format and are regulated by the Autorité de Régulation des Communications électroniques et des Postes (ARCEP). The country code for France is +33, and the phone numbers have a total of 10 digits, including the area code.
Country Code: +33
Format: +33 X AB PQ MC DU
X: Geographic zone (1-5)
AB: Area code (01-09)
PQ: Local exchange
MC: Line number
DU: Last two digits
Geographic Zones:
Zone 1: Paris and Île-de-France (area code 01)
Zone 2-5: Northwest France (area codes 02-05)
Non-Geographic Numbers:
06 and 07: Mobile phone numbers
08: Special service numbers (e.g., toll-free, premium rate, shared cost)
09: Non-geographic numbers for Voice over IP (VoIP) services
Dialing from abroad:
To call a French phone number from outside the country, replace the initial '0' with the country code '+33'. For example, if the French number is 01 23 45 67 89, you would dial +33 1 23 45 67 89.
Dialing within France:
When calling a French number from within France, use the full 10-digit number, including the initial '0'.
---
Entrepreneurs
Wasn't the internet supposed to make phone calls more affordable?
FlyNumber works great if you just launched a start-up and you're on a shoestring budget
Is your business already off the ground but you'd rather not spend hundreds of dollars a month on phone service?
We come from a "mom and pop" type background, rooted in the international diversity that is NYC. We understand business.
Buy multiple international local phone numbers and manage them all from your FlyNumber account
Family and friends
Stay in touch with family and friends by giving them a phone number "local to them"
For example you have friends or family in the U.S. but now live elsewhere, you can give them a US FlyNumber that forwards directly to your smartphone
Great for expats that want to stay in touch with friends and family from their hometown
Give family members who aren't tech-savvy an easy way to reach you no matter where you are
Grandma or Grandpa would love a simple local phone number they can dial that connects them to their loved ones
---
Why choose FlyNumber?
You "own" the France phone number, you can port out if necessary
No obligations | Cancel anytime | Never any hidden fee's | No contracts
You're billed based on the phone number, not users or agents
Detailed call logs that you can export to CSV, we don't retain the logs past a certain point
Logs include multiple responses - Ok (connected), declined, timeout, internal server error, request terminated and more
Set a credit card/Paypal for recurring billing or add funds manually to your prepaid balance
Easily add multiple phone numbers to your account
Starting at $2.95 a month for U.S numbers as well as Canada, the U.K. and others
Sign Up Now
---
Use us if you need multiple local numbers: All the countries we cover
* If you use an app (ie VoIP), it's unlimited incoming using this method.