Local Ireland Phone Numbers
---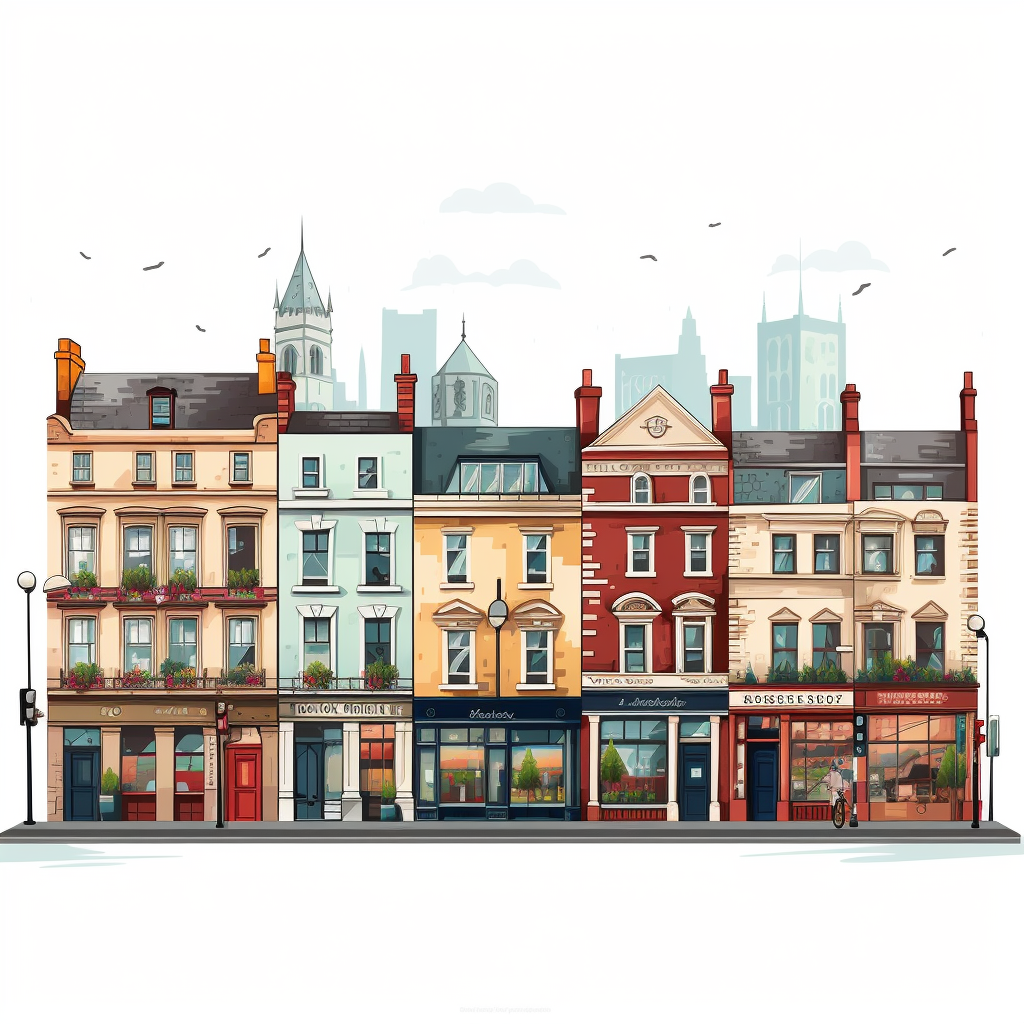 Dublin and Cork among many others - $2.95 per month
---
We cover over 60 different local Irish prefixes.
Unlimited incoming when you use VoIP to answer the Ireland calls.
Use an iPhone or Android to make and receive calls with your Irish phone number.
Use your local Irish number as the caller-ID (using our optional business phone system).
Forward the FlyNumber calls to any standard phone number in the world.
No SMS at the moment with Irish virtual numbers.
---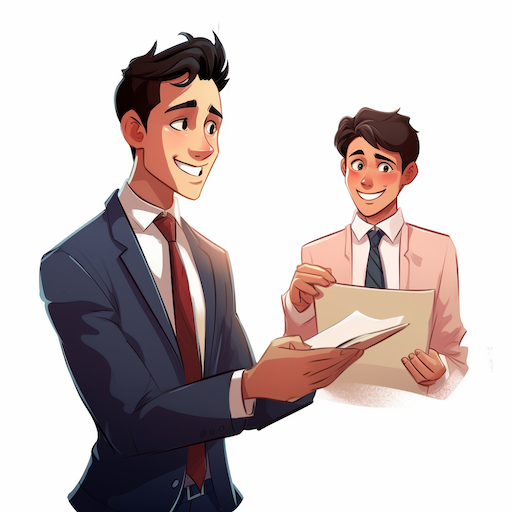 Special Registration Requirements for Ireland
---
Acquiring a virtual phone number in Ireland is vital for those aiming to establish a meaningful connection with the local market. At FlyNumber, we're here to help you navigate through the registration process, ensuring compliance with the regulations set by the local telecommunications authorities in Ireland.
Here's what you need to know for a seamless registration process:
Local:
1. Your name or business name, and contact phone numbers.
2. A copy of your passport or ID. If registering under a company name, a company registration certificate is required instead.
3. A local address in the same area as the virtual number ordered.
National:
1. Your name or business name, and contact phone numbers.
2. A copy of your passport or ID. If registering under a company name, a company registration certificate is required instead.
3. Any Ireland address.
Toll-Free:
1. Your name or business name, and contact phone numbers.
2. A copy of your passport or ID. If registering under a company name, a company registration certificate is required instead.
3. Any worldwide address.
After we've received the necessary information, processing typically takes 1-2 business days. Subsequent orders will be approved almost instantly once the initial order has been processed.
---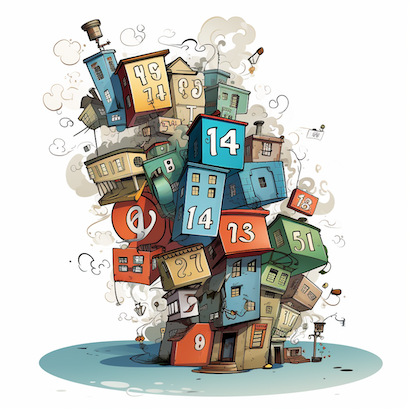 ---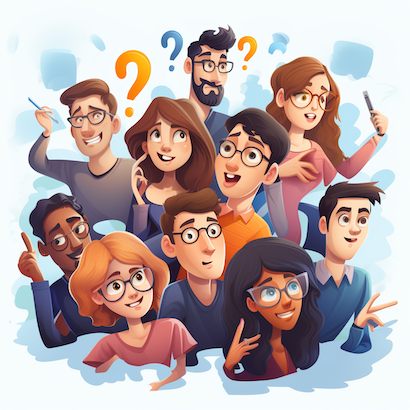 Ireland Phone Number / VoIP FAQ's
What exactly is an Irish virtual phone number, and how can it benefit me?

An Irish virtual phone number is a number associated with Ireland's dialing code, enabling you to receive calls from anywhere in the world. It's an invaluable asset for businesses or individuals looking to create a local presence in Ireland without being physically present. For more insights on virtual numbers, you can read our guide on how to set up making and receiving calls.
Can I record calls with my Irish virtual phone number?

Yes, FlyNumber's cloud phone system enables you to record calls made through your Irish virtual phone number. The recordings can be sent to various destinations, and it's essential to adhere to Irish laws regarding call recording. Learn more about understanding the call logs and possible responses.
How can I set up call forwarding with my Irish virtual phone number?

You can forward calls from your Irish virtual phone number to any location, including VoIP or standard phones. This feature enhances your connectivity and allows seamless communication. Detailed information on call forwarding options is available on our website.
How can I manage my business hours with my Irish virtual phone number?

Our cloud phone system includes time-based routing, enabling you to manage incoming calls according to your business hours in Ireland. You can direct calls to different destinations based on time, providing flexibility in handling your calls.
What security measures are essential for VoIP calls with an Irish virtual phone number?

Securing VoIP calls involves using strong passwords, encrypting calls, and keeping software up to date. For a comprehensive understanding of VoIP security, you can explore our guide on Understanding and Combating SIP-based VoIP Abuse.
What are the key benefits of using an Irish virtual phone number for my business?

Using an Irish virtual phone number offers numerous advantages, such as local presence, customer trust, and access to features like call recording. You can delve into our insights on Why Aren't More Entrepreneurs Using SIP? to learn more.
Can I customize the incoming caller ID with my Irish virtual phone number?

Yes, our cloud PBX allows you to edit the caller-ID for the phone receiving the FlyNumber calls. This feature helps distinguish between calls from different numbers. More information on this feature is available in our guide on how to customize incoming caller ID.
---
Every Ireland Phone Number Comes with Three Core Options
---
1. Route your Ireland FlyNumber to any standard phone number
This is a fundamental FlyNumber feature that can be updated "on the fly" (pun intended) via your panel
There's no need for a PBX or phone system with this option
Whenever our system has to route calls to a standard phone number, a minimal per minute rate applies

Learn more about call forwarding

2. Pair the FlyNumber with our cloud-based PBX
This is an optional feature. You can always revert to one of the other core options (1. Standard Phone or 3. Voip/SIP)
The cost is $14.95 a month, in addition to the price of the Ireland phone number (displayed at the top of the page)
If you route to a standard phone number and/or make outgoing calls, a per minute rate is applicable
Features include IVR/Voice Menu, Call Recording, On-Hold/Queue, Time-based routing, SIP Accounts, Voicemail, and more
The PBX significantly enhances the core features (1. and 3.)
You can use the PBX to make outgoing calls with your virtual phone number

Learn more about the phone system

3. Directly link the Ireland virtual phone number to VoIP
This is a fundamental FlyNumber feature - link the Ireland phone number to any SIP address (URI/host)
No PBX involved | Instantly update settings | Detailed logs (including failed attempts)
Using the SIP protocol (VoIP) may be the most efficient way to handle calls, as it involves the least number of "hops"
Your Ireland FlyNumber is compatible with 3CX, Asterisk, FreePBX, FreeSwitch, and other VoIP solutions
There are no extra charges for receiving calls this way - Unlimited incoming minutes
Link your Ireland DID phone number to one of our "easy setup" voip providers
Each FlyNumber includes 2 incoming channels (with the option to purchase more in the near future)
---
---
---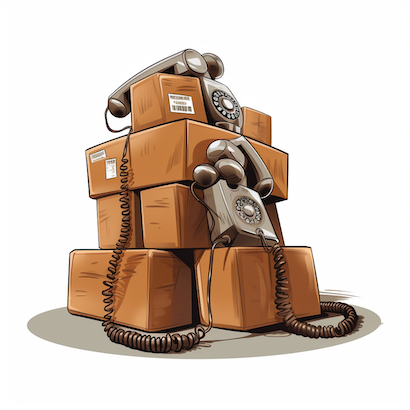 Porting Information for Ireland
---
Transitioning to FlyNumber in Ireland is a straightforward process, typically completed within 7-14 days. You can port your existing Irish local or toll-free numbers to us, or if you're looking for something new, you can sign up for a new number. Here's what you need to do:
Local and Toll-Free Numbers:
1.) FlyNumber will provide the necessary Letter of Authorization (LOA).
2.) Submit your most recent invoice from the current provider, including your account number.
3.) Provide your Irish ID/Passport copy (for person) or company registration certificate (for business).
If you have any questions or need assistance with this process, don't hesitate to reach out. We're here to ensure a smooth transition to FlyNumber. Welcome aboard!
Start by ordering a FlyNumber in the Irish city where you plan to port a number. If your preferred city isn't available, choose the closest one. We'll handle the rest.
---
Possible use cases for an Irish virtual phone number
---
Did you start a new business in Ireland? - You'll want a local phone number for various reasons:
Website | Business cards | on Physical products | Side of lorry | Social media
Sell homes in Dublin? Rent Apartments in Cork? - Manage multiple numbers with our system
Businesses in Ireland aren't the only ones who need a virtual number - Perhaps you have family in Galway but moved to the UK. Keep in touch by giving them a local number ( You may need to register it under their info )
Privacy concerns? - Buy an Irish FlyNumber and use it where you wouldn't want to share your personal phone number
Post on DoneDeal? - Use an Irish FlyNumber to track calls and stay anonymous
Entrepreneurs and startups looking to just "have a phone number"
Keep your Irish mobile phone calls active while abroad - Before you fly out, set the forwarding on your mobile phone to the Irish Flynumber. On FlyNumber you can then set the calls to ring anywhere you'd like
---
Technical info on Irish phone numbers
---
Ireland's telephone numbering system is regulated by the Commission for Communications Regulation (ComReg). The country code for Ireland is +353, which is used when dialing an Irish phone number from abroad.
Country code:
+353
Trunk prefix:
0 (used when calling within Ireland, before the area code)
Area Codes:
Area codes in Ireland are typically one to three digits long, depending on the region. They start with a '0' when dialed within Ireland, followed by the area code and the local number.
Some examples of area codes are:
Dublin: 01
Cork: 021
Limerick: 061
Galway: 091
Local Numbers:
Local numbers in Ireland are typically five to seven digits long, depending on the area. When combined with the area code, the entire phone number generally has 9 or 10 digits (including the trunk prefix '0').
Mobile Numbers:
Mobile numbers in Ireland usually start with the prefix '08' followed by the mobile service provider code and the subscriber number. For example:
083: Three Ireland
085: Eir (formerly Meteor)
086: Eir (formerly O2 Ireland)
087: Vodafone Ireland
089: Tesco Mobile, Lycamobile, and other Mobile Virtual Network Operators (MVNOs)
When calling an Irish mobile number from abroad, drop the initial '0' and use the country code +353, followed by the mobile number (e.g., +353 83 XXX XXXX).
Special Numbers:
Emergency services: 112 or 999 - * To add emergency capabilites to your Irish FlyNumber contact us directly
Directory inquiries: 118XX (e.g., 11811, 11850)
Freephone (toll-free) numbers: 1800 XXXXXX
Shared cost numbers: 1850 XXXXXX
Universal Access numbers: 1890 XXXXXX
Premium rate services: 15XX XXXXXX
---
Entrepreneurs
Wasn't the internet supposed to make phone calls more affordable?
FlyNumber works great if you just launched a start-up and you're on a shoestring budget
Is your business already off the ground but you'd rather not spend hundreds of dollars a month on phone service?
We come from a "mom and pop" type background, rooted in the international diversity that is NYC. We understand business.
Buy multiple international local phone numbers and manage them all from your FlyNumber account
Family and friends
Stay in touch with family and friends by giving them a phone number "local to them"
For example you have friends or family in the U.S. but now live elsewhere, you can give them a US FlyNumber that forwards directly to your smartphone
Great for expats that want to stay in touch with friends and family from their hometown
Give family members who aren't tech-savvy an easy way to reach you no matter where you are
Grandma or Grandpa would love a simple local phone number they can dial that connects them to their loved ones
---
Why choose FlyNumber?
You "own" the Ireland phone number, you can port out if necessary
No obligations | Cancel anytime | Never any hidden fee's | No contracts
You're billed based on the phone number, not users or agents
Detailed call logs that you can export to CSV, we don't retain the logs past a certain point
Logs include multiple responses - Ok (connected), declined, timeout, internal server error, request terminated and more
Set a credit card/Paypal for recurring billing or add funds manually to your prepaid balance
Easily add multiple phone numbers to your account
Starting at $2.95 a month for U.S numbers as well as Canada, the U.K. and others
Sign Up Now
---
Use us if you need multiple local numbers: All the countries we cover
* If you use an app (ie VoIP), it's unlimited incoming using this method.