Local Belgium Phone Numbers
---
Brussels, Antwerp, Ghent and Liege among many others - $2.95*
Choose from over 20 different Belgium prefixes
Buy a Belgium virtual phone number and truly control it - change settings anytime
Make and receive phone calls with any device or software - optional PBX phone system
Alexander Bell of Boston founded "International Bell Telephone Company" in Brussels to expand operations in Europe circa 1879
Sophisticated telecom services from the Belgians | You can be assured you're phone calls will always come in
Currently no SMS with our Belgium numbers
Special requirement: You'll need to let us know a local address in the Belgium city you want a number
---
Possible use cases for a Belgium virtual phone number
Do you own a Belgian business? - Get a local phone number so your clients can reach you, among other reasons:
Your website | Business cards | Online and offline forms | Advertising materiel | on Physical products | Side of an ice-cream truck
Tech company in Brussels? When you sign up for hosting, a domain, or just creating your "stack" in general - you'll want a phone number first
Real estate people from Belgium - Do you rent apartments or sell units on Immoweb - Use FlyNumber to stay in touch with clients
Prehaps you offer local services in Brussels and need a couple of numbers? - Manage all the numbers with your panel - export call history/logs in csv
Belgium programmers and engineers - Set the Belgium DID number to any SIP uri, we'll provide the IP's to whitelist - $2.95 per month and unlimited incoming using this method
Concerned about privacy in regards to your personal BE mobile / landline phone number? - Use a FlyNumber instead of your personal BE phone number and keep your private number off any databases ( ie robocallers, spammers )
Search for a job in Belgium while you're outside the country - Use a BE FlyNumber to stay in touch with possible employers
Keep your Belgium mobile calls alive while you travel outside the country - Before you fly out, set the "call forwarding" settings on your mobile phone to a Belgian FlyNumber - You'll now have complete control over the BE mobile calls , set them to anywhere
Belgium may be another country you're adding to your "Contact us" page, one of several countries you do business in - Natural resources industry | Travel companies | Learn a language | Translation services
Family or friends in the "battleground for Europe"? Stay in touch by giving them a Belgian phone number to add to their contacts for you
Post on 2 DeHands? Use a Belgium FlyNumber to keep you personal phone number private
---
Use VoIP with a Belgium virtual phone number among other options
---
You can use any combination of software and/or devices with your local Belgium phone number

1. Forward the Belgium FlyNumber to any regular phone number

Core FlyNumber feature and can be updated via your panel on the "fly" (pun intended)
No PBX or phone system involved when using this option
Anytime our system needs to send calls to a regular phone number, there is a low per min rate

2. Use the FlyNumber with our hosted pbx-phone system

This is optional. You can always go back to one of the other core options other (1. Regular Phone or 3. Voip/SIP)
It's $14.95 a month + the price of the Belgium phone number (shown top of page)
If you forward to a reg. phone number and/or make outgoing calls - a per min rate applies
IVR/Voice Menu | Record Calls | On-Hold/Queue | Time-based routing | SIP Accounts | Voicemail and more
Within the PBX, core features (1. and 3.) are expanded to a great degree
Use the PBX to make outgoing calls with your virtual phone number



3. Set the Belgium virtual phone number directly to VoIP

Core FlyNumber feature - set the Belgium phone number to any SIP address (URI/host)
PBX not involved | Update settings instantly | Detailed logs (including failed attempts)
Using the SIP protocal (VoIP) might be the most effecnent way of answering calls, it would involve the fewset amount of "hops"
Your Belgium FlyNumber can be used with 3CX | Asterisk | FreePBX | FreeSwitch among other VoIP solution
There are no additional charges when receiving calls this way - Unlimited incoming minutes
Every FlyNumber comes with 2 incoming channels (with the ability to purchase more soon)
---
Buy a Belgium virtual phone number in 3 easy steps
---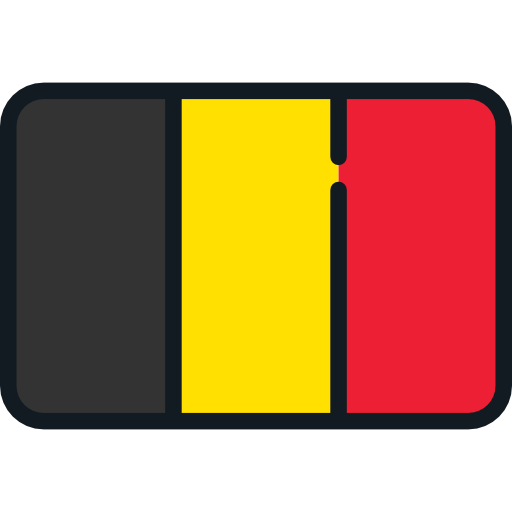 Technical info on Belgium phone numbers
---
Country code: The country code for Belgium is +32. To dial a Belgian number from abroad, you must first dial the international access code (e.g., 00 or 011), then the country code (32), and finally, the local number.
Area codes: Belgian phone numbers are assigned to specific geographic areas, and each area has its own code. These area codes are typically 1 to 2 digits long, and they are dialed after the country code. For example, the area code for Brussels is 2, while the area code for Antwerp is 3.
Local numbers: Local phone numbers in Belgium are typically 6 to 7 digits long, and they follow the area code. The combination of the area code and local number results in a complete phone number that is 8 to 9 digits in length.
Mobile phone numbers: Mobile phone numbers in Belgium usually begin with a 4 followed by 8 digits, making them 9 digits long. For example, a mobile phone number might look like 047X XXX XXX.
Formatting: In Belgium, phone numbers are often written with spaces to separate groups of digits for easier readability. For example, a landline number might be written as 02 XXX XX XX, and a mobile number might be written as 047X XXX XXX.
Special numbers: Belgium has special numbers for various services. For example, emergency numbers like 100 (medical and fire) and 101 (police) are shorter than typical phone numbers.
Dialing within Belgium: When dialing a local number within Belgium, you don't need to use the country code. Instead, simply dial the area code followed by the local number. For example, to call a Brussels number, you would dial 02 followed by the 6 or 7-digit local number.
Number portability: In Belgium, phone numbers are portable between landline and mobile networks. This means that a person can keep their phone number when they switch between service providers or from a landline to a mobile phone.
---
The history behind Belgian phone numbers
---
Pre-automation era (Before 1960s):
Before the advent of automated telephone exchanges, Belgium had a manual telephone system, and subscribers were identified with names or short numerical codes. Calls were connected manually by operators who used switchboards to create the necessary connections.
Automation and introduction of area codes (1960s):
As automated exchanges were introduced in Belgium during the 1960s, a more structured numbering plan became necessary. Area codes were assigned to different regions, and subscribers' numbers became longer, usually consisting of five or six digits. At this time, Belgian phone numbers began to follow the format: (0A) BBB BB BB, where A represented the area code, and B represented the subscriber's number.
Introduction of the closed numbering plan (1994):
In 1994, Belgium adopted a closed numbering plan, which meant that all phone numbers had a fixed length, including the area code. Area codes were expanded to two digits, and the total length of phone numbers increased to nine digits. The new format was: (0AA) BBB BBB.
National renumbering (1996):
In 1996, Belgium went through a national renumbering process to better organize its numbering plan and accommodate future growth. The renumbering also aimed to harmonize mobile and landline numbers.
The new numbering format included a zone code (0AA) for landlines and a carrier code (0AA) for mobile phones, followed by a six-digit subscriber number (BBB BBB). Landline and mobile phone numbers were distinguished by the second digit of the area or carrier code (landlines used 2, 3, 4, or 9, while mobile numbers used 4 or 7).
Expansion of mobile numbers (2000s):
Due to the rapid growth of mobile phone usage, Belgium expanded its mobile numbering plan in the 2000s, adding new carrier codes and lengthening mobile numbers to better accommodate the increasing number of subscribers.
---
---
Entrepreneurs
Wasn't the internet supposed to make phone calls more affordable?
FlyNumber works great if you just launched a start-up and you're on a shoestring budget
Is your business already off the ground but you'd rather not spend hundreds of dollars a month on phone service?
We come from a "mom and pop" type background, rooted in the international diversity that is NYC. We understand business.
Buy multiple international local phone numbers and manage them all from your FlyNumber account
Family and friends
Stay in touch with family and friends by giving them a phone number "local to them"
For example you have friends or family in the U.S. but now live elsewhere, you can give them a US FlyNumber that forwards directly to your smartphone
Great for expats that want to stay in touch with friends and family from their hometown
Give family members who aren't tech savvy an easy way to reach you no matter where you are
Grandma or Grandpa would love a simple local phone number they can dial that connects them to their loved ones
---
Why choose FlyNumber?
You "own" the Belgium phone number, you can port out if necessary
No obligations | Cancel anytime | Never any hidden fee's | No contracts
You're billed based on the phone number, not users or agents
Detailed call logs that you can export to CSV, we don't retain the logs past a certain point
Logs include multiple responses - Ok (connected), declined, timeout, internal server error, request terminated and more
Set a credit card/Paypal for recurring billing or add funds manually to your prepaid balance
Sign Up Now
---
Use us if you need multiple local numbers: All the countries we cover
* If you use an app (ie VoIP), it's unlimited incoming using this method. This does not include Toll-free , NYC 212/718 or Toronto 416.