Rome Phone Numbers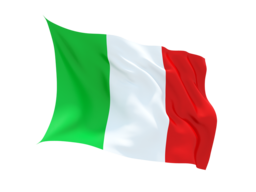 Rome, Italy Prefix: 39-06
Forward to a regular phone number for a low per minute rate
$2.95 includes unlimited forwarding to Gtalk, Skype or VOIP
Great if you need a Rome presence for your business
Encourage family and friends to stay in touch by giving them a local Rome number to call you on
Why would you need a Rome Phone Number?
Stay in Touch with Family and Friends in Italy
Now you can have a
local Italy number
for friends and family to call you on directly. Friends and family in Italy can call you as if it's a local call for them (ie: on the Cheap!). You can forward all the calls made on the Italy phone number to Gtalk or VOIP for free and with unlimited minutes for only 2.95 or to your cell phone or landline for an additional low per minute rate
Businesses and Entrepreneurs
Do you need a presence in Italy for your business or website? Buy a Rome phone number and talk to customers you never thought you had. Buying a Italy virtual number is one of the absolute cheapest ways you can stay in touch with customers or potential clients in Italy. You can forward the 39-06 Rome virtual number to a VOIP solution (Unlimited Minutes) and pay the $2.95 per month and nothing else.
Are you travelling to Italy?
Buy a Rome phone number and forward the calls to wherever you'd like. One example would be if I went to Italy and had family in NY, I can call my 39-06 FlyNumber which is local for me while I'm in Italy and have the calls forwarded to my NY family . Using the same example I can also buy a NY FlyNumber and forward my cell phone or landline to the FlyNumber (Usually free when it's local to local) which in turn forwards to a mobile phone I theoretically have set up in Italy. Now I don't miss any calls from my daily cell phone number while abroad.
Receive Rome phone calls on your Mobile Device
Get Unlimited w/ Smartphone
$2.95 gets you unlimited incoming calls to Gtalk, Skype or VOIP
Great for travelers who need a temporary virtual phone number
This will be your own personal Rome, Italy DID number.
Two channels included, that means you can have 2 calls come in at once
Call Forward to Asterisk, a multitude of VOIP Providers , Skype or Gtalk for free
Return to: Italy Phone Numbers